Computer Training Classes in Houston
HANDS-ON, STEP-BY-STEP, INSTRUCTOR-LED MICROSOFT WORD CLASS IN HOUSTON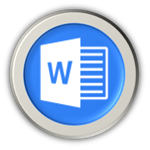 Free Microsoft Word Training Classes in Houston, Texas *
Are you looking for free Microsoft Word Training Classes in Houston, Texas?
We can help direct you - Please us call us at 713-777-7664
* While we do not provide free tuition or manuals - We will be glad to direct you to agencies who may help fund up to 100% of your tuition as well as manuals, if you qualify. Please note you must meet the agency criteria's in order to qualify for the funding.